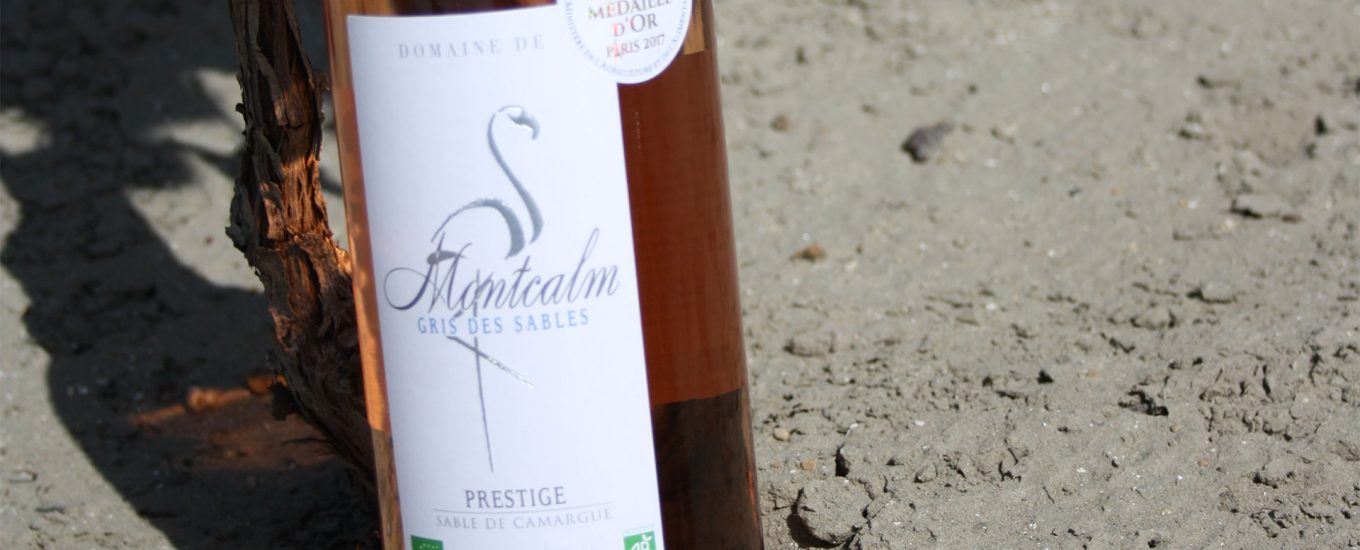 Domain de Montcalm
Domain Informations
Address

Vignobles JeanJacques – Domaine de Montcalm, 197 rue du château, 30600 Montcalm

Website
The domain
Located in the heart of the Petit Camargue, on the road connecting Les Saintes Maries de la Mer to Aigues-Mortes, the Montcalm domain benefits from a special terroir linked to the Mediterranean maritime climate and the sandy soil. Concerned about our environment, we have been committed since 2008 to an Organic farming, and have been able to offer wines from organic grapes since the 2011 harvest.
The wines
The quality wine is produced and aged by the winemaker and is regularly awarded at many competitions. It is all steeped in Camargue history and tradition. All time long the wines are subject to very strict hygienic and pest controls. A rigorous selection of the grape varieties contributes to an optimal quality.
Opening days
Open everyday weekends and holidays included
Operating hours
From Monday to Friday: 8:00-19:00
Saturday, Sunday and Holidays: 9:30-19:00
Oenotouristics Activities
Free descriptive tasting for everyone. Group Cellar Visits by appointment. Three Special Theme days, scheduled since the beginning of the year. Booking is required.